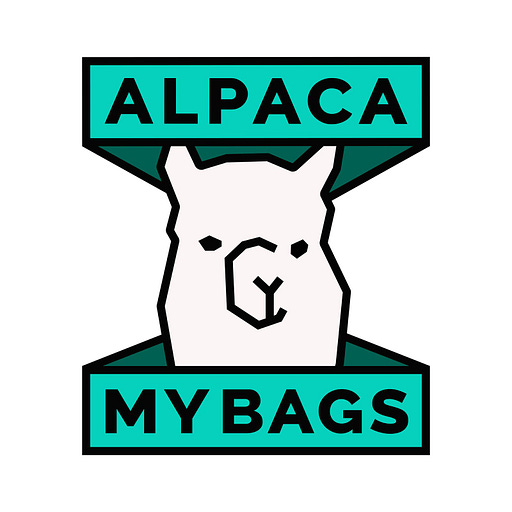 Nov 23, 2022 • 59M
S5 Ep87: Why Can't Wheelchairs Roll Onto Airplanes?
Do you want to be a responsible tourist? Join Erin Hynes and her guests as they take a careful look at what truly makes travel and tourism responsible. Topics covered include dark tourism, sustainable travel, voluntourism, travel privilege, what it means to travel authentically, and so much more. Every episode introduces you to unique and underrepresented perspectives, and provides you with the tools and information you need to travel the world in a mindful way! Follow us on social: @alpacamybagspod.
Wheelchair users around the globe are having some of the worst travel experiences imaginable, because aircrafts do not allow wheelchairs to roll right on. Most mobility devices have to be stowed in the cargo hold along with luggage.

But mobility devices aren't just luggage. This system is resulting in thousands of dollars worth of damage to wheelchairs, and scary, uncomfortable experiences for travelers with disabilities.

We talk to Maayan Ziv and Chris Wood to unpack why inclusive air travel is lagging, how accessible air travel in a human right, and what legislation and changes are needed to make it possible for wheelchairs to roll right on.

GUESTS:
Maayan Ziv
Founder of the Access Now App. Disability Activist. Canada's Top 40 under 40.
Find Maayan on Instagram here. (@maayanziv_)

Christopher Wood Bio
Founder of Flying Disabled and Air4All. Christopher lobbies and campaigns for the aviation industry and governments to make commercial airlines power wheelchair accessible.

SUPPORT US ON PATREON for as little as $5 a month!

THANK YOU TO OUR SPONSOR, WORLD NOMADS!
Inspiration, opportunities and travel insurance to help you fuel your curiosity, find your journey and travel bravely. Check out www.worldnomads.com.
Benefits limits, conditions and exclusions apply. Be sure to read your policy wording.

HOW TO SUPPORT US:
Alpaca My Bags is the podcast that is creating a platform for discussing travel through a critical lens and responsible travel. If you're a fan of the podcast, don't forget to subscribe, rate and review Alpaca My Bags!
SUPPORT US ON PATREON for as little as $5 a month.

ALSO, we're looking for more info on what you like and dislike about the podcast, and how you found us! If you have one minute today, please fill out this quick survey for us!

Follow us on social media @alpacamybagspod.
Subscribe to Kattie's podcasting newsletter Pod the North, here.

CREDITS
Written and Hosted by: Erin Hynes
Producer: Kattie Laur
Music from Motion Array
Logo by Christopher McCluskey